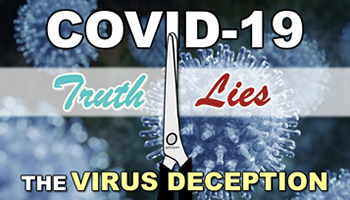 In this second part (read part 1 here), we will examine more closely some of the evil schemes that took place during this COVID-19 crisis.
Here are the words of Wisdom personified,
"for my mouth will speak truth, and wickedness is an abomination to my lips."
(Proverbs 8:7)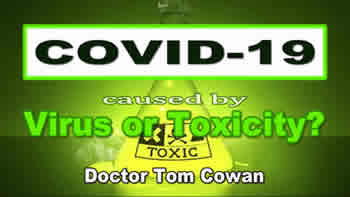 TECHNICAL BUT ESSENTIAL WATCH
Should we be afraid of a virus? Dr Tom Cowan explains how the SARS-CoV-2 (coronavirus) has never been proven to cause COVID-19. The real cause(s) of what has been claimed to be a pandemic may lie somewhere else...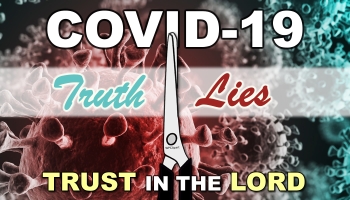 We are living in unprecedented times. Never in history have we seen people – sick and healthy alike – being quarantined in their homes, prohibited from going to work and forced to keep their distance from one another on such a global scale, all for the fear of an invisible virus. If we had been told even a few months ago that this would be happening soon, most probably none of us would even have believed it!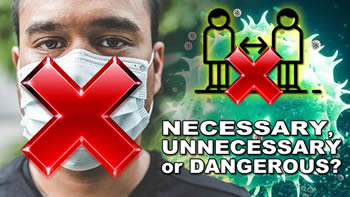 MUST WATCH
A deeper look at the necessity and effects of masks and social distancing with Prof. Dolores Cahill, a PhD immunologist, Dr Judy Mikovits who has a PhD in biochemistry, Prof. Joel W. Hay who is a Pharmaceutical and Health Economics PhD, Dr. Gabor Maté who is an author and expert on addiction, stress and childhood development, Del Bigtree who is a television and film producer.
Are masks and social distancing necessary, unnecessary or even dangerous?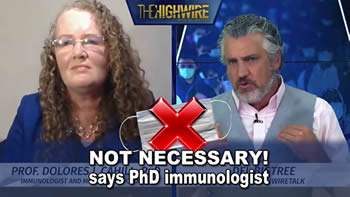 Please watch this short video with Prof. Dolores Cahill, a PhD immunologist from Ireland.
Masks & social distancing do not affect coronavirus transmission; and this lockdown was a mistake!