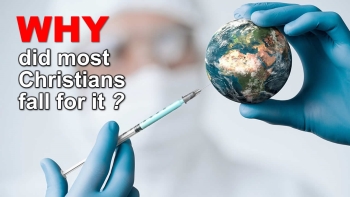 Brilliant comprehensive message preached by Luke Barker at the Northern Ireland State of the Nation Fundamentalist Conference (Autumn 2022), titled "Acceptance and Promotion of the Official Narrative by the Majority of the Professing Church - Why?"
How can the vast majority of professing Christians remain so silent on this issue? Why did they comply and even promote abusive mandates that go against God's Word? What happened to the church's discernment?
Video link and alternative link and YouTube link.
See Also:
The Church and Vaccine Mandates, by John-William Noble
Wake With Me, by Stephen Buckley
Video Source: The Lord's Work Trust - https://www.youtube.com/@TheLordsWorkTrust