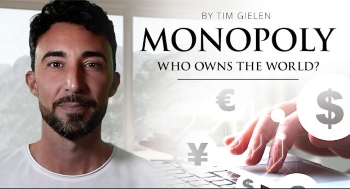 Wow! Every truth seeker should watch this brilliant eye-opening documentary! I cannot recommend it enough.
How did we arrive at the crisis that is happening today? Why the misinformation, the lies and the censorship? Who pulls the strings? Now it all makes sense. The veil is lifted on the criminal network that owns and manipulates our world. As they say, if you want to understand, all you have to do is "follow the money"...
Video link and alternative link
Documentary by Tim Gielen.
Source: https://www.stopworldcontrol.com/