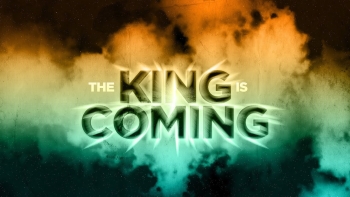 Are we already in the end times?
Most Christians believe we are, but do nothing to prepare, although the Bible is full of specific, clear instructions... That is what this movie is all about. Did you know that the Lord had specific things for us to do at this time?
This documentary - made up of 10 episodes - is unlike any movie about the last days you have ever seen. First, the narrator, Nelson Walters, answers three fundamental questions from Scripture: 1- "Have the end times begun?", 2- "I'm saved, what else do I need to do?" and 3- "what are God's purposes for the end times?"
Then, he expands on Jesus's special commands for the last days and the believers' role in them.
You may be 'prepping' physically, but you will see that the Bible focuses on a definite spiritual preparation. This is a must watch movie.
Included episodes:
The End Times Have Begun - 12 Signs
We Aren't Ready for Jesus - 3 Big Reasons
God's Plan for the End Times
Satan's Deceptions in the Last Days
War, Rumors of War and Chaos in the End Times
End Time Disasters, Disease and Bio Weapons
Last Days Ecomonic Collapse
To the Jew First in the End Times
God's Plan for End Times Persecution
3 Things to do Today to Prepare for the Last Days
Video link and alternative link.
Source: Nelson Walters - https://www.youtube.com/@NelsonWalters (2019)