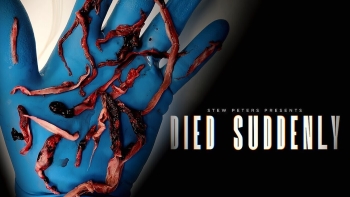 Athletes, teenagers, young adults in their prime... Sudden deaths have become a common occurence these days. Health professionals are at a total loss as to what could be causing them and are calling them "SADS" or "Sudden Adult Death Syndrome". Of course, the jab could in no way be responsible as we all know that it is completely safe and effective.
For centuries, the global elite have broadcast their intentions to depopulate the world - even to the point of carving this into stone. And yet… we never seemed to believe them. DIED SUDDENLY, from the award winning filmmakers, Matthew Skow and Nicholas Stumphauzer, gives us a picture of the horror that is happening right now in front of our eyes, for those who are willing to see...
Could this be the greatest (ongoing) mass genocide in human history?
Viewer's discretion is advised.
Video link and alternative link.
More COVID vaccine info: COVID Shot Dangers - The "vaccine" exposed.
Video source: Stew Peters Network - https://rumble.com/c/StewPeters