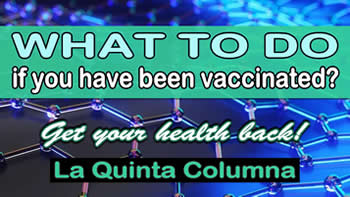 video
Have you been vaccinated graphenated?
The COVID vaccine is mostly made up of graphene oxide nanoparticles, as was discovered by a Spanish team of researchers who analysed the contents of vaccine vials (more info here and here). It is therefore a chemical bioweapon.
Although this video is aimed firstly at vaccinated people, the unvaccinated will also benefit from the advice given here by biostatistician Ricardo Delgado, as most of us are exposed to graphene which is more and more present in our environment.