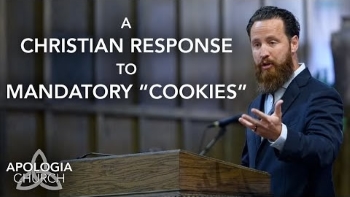 What is the government's role according to the Bible?
Should they mandate "cookies"?
Can we really love God and neighbour and keep quiet about the "cookies"?
Do we love our safety and comfort more than we love our neighbour?
And will we stand up for truth?
There is much truth in this sermon by Pastor Jeff Durbin about today's tyranny. Get ready to be challenged.
Video link and alternative link
Source: Apologia Church - https://www.apologiastudios.com/