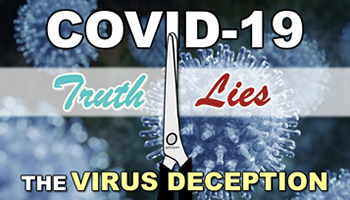 In this second part (read part 1 here), we will examine more closely some of the evil schemes that took place during this COVID-19 crisis.
Here are the words of Wisdom personified,
"for my mouth will speak truth, and wickedness is an abomination to my lips."
(Proverbs 8:7)
The Lord, in His wisdom, hates lies and only speaks the truth. And the fear of the Lord is for us to also hate lies and all evil. As we have witnessed an abundance of these lately, I feel compelled to expose what I have come to find out is pure deception. I pray this will help the people of God to see more clearly through this thick fog of lies.