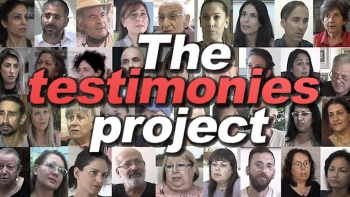 As you may be aware, Israel was one of the first countries to begin inoculation of its population with the COVID shots; and there has been enormous pressure put on people to take the 'vaccine' (including many threats to lose their jobs or not being able to take part in society). While people are still encouraged (or rather coerced) to receive their shots, sadly the Israeli media have not given a voice to the countless men and women whose life and health have been greatly affected by them.
Heart problems, neurological issues, vaginal bleeding, blood clots, inflammations, skin problems, various diseases and even death... these are some of the COVID-19 'vaccine' reactions that have happened to these people who thought they were doing the right thing.
The Testimonies Project is a documentary movie from Israel, which was created to provide a platform for all those who were injured after getting the vaccine, and to make sure their voices were heard.
Video link and alternative link
* Source: The Testimonies Project - https://www.vaxtestimonies.org/en/