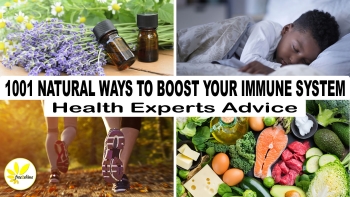 (Hint: it's not the vax!)
The messages that have been spread lately about how to protect ourselves from sickness (eg. masks, distancing, vaccines) are all wrong. They are based on fear and have no real scientific backings. Here are true ways to promote health and help you stay free from those seasonal infections.
There is invaluable advice in this compilation of various doctors, nutritionists and health experts explaining how to strengthen your terrain (your body) and support our immune system - from lifestyle to diet and supplementation; and from the more obvious to the less well known factors.