What Does the Shot Do to Humanity?
video
(Reading time: 1 minute)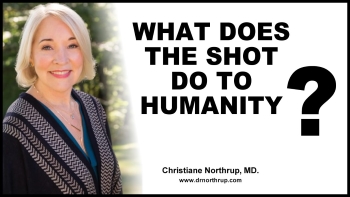 MUST WATCH & MUST SHARE!!!
3x New York Times Best-selling Author, Dr. Northrup explains in 15 minutes what is in the COVID vaccines and what they will do to us. Horrific!
This presentation was given at Reawaken America Tour, Colorado Springs, on 24th September, 2021.
Video link and alternative link
Source: https://timetofreeamerica.com/
Tags: Health, Big Pharma, COVID-19, COVID Vaccine